Friends of Cobham Free School - Sports Pavilion Appeal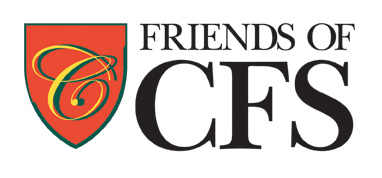 Cobham Free School (www.cobhamfreeschool.org.uk/) is a new primary Free School for boys and girls from ages 4 to 11 which opened in September 2012 in Cobham, Surrey. The schools vision is to bring to the public sector the best practice from the private sector including best in class sporting facilities.
Both Brett and Pritesh have children at the school. Pritesh is also a parent governor. The school has leased some land near the school which will be used as the school sports field. The Friends of CFS (Parents Teacher Association (PTA)) which has charity status, has been working effortlessly for the past months to make the field useable for sporting activities. However in terms of facilities, there is no covered area for the children to get changed at the site or to shelter from rain or hot sun.
Pritesh and Brett as part of the NYC2SFB ride are raising money on behalf of Friends of CFS for a pavilion to be built at the sports field. The facilities will provide shower and changing areas and somewhere for parents, guardians and friends to watch the children excel. The sport facilities are planned to be made available to the wider community out of school hours. It is hoped that it will become the focal point for improving the sporting lives and health of the young within the greater Cobham area.
The more money we can raise the better the facilities we can build, including specialist equipment to enable children of all abilities to join in.
Sport is for all.
Please give as much as you can and please tell your friends about this great project that you can see being built.